If this is your first visit, be sure to check out the
Forum Rules
. You may have to
register
before you can post: click the register link above to proceed. To start viewing messages, select the forum that you want to visit from the selection below.
Welcome to RPGamer's new forums running under Vanilla Forums! If you're run into any odd or strange issues after our software migration please see
this thread
for details
Favorite Mounts Top List(s?)
3rd
- WoW, Troll mounts (Raptors) or Undead ones (Skeletal Horses), I just can't decide...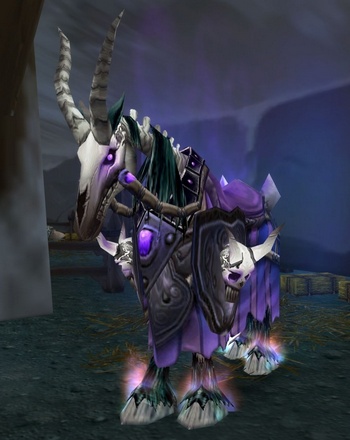 2nd
- Final Fantasy's Chocobo <3 (BTW no wonder they are fat)
1st
- The nearest and dearest to my heart are Warhammer Online's Battle Boars, mounts of Greenskin Orcs <3 It's not so much about aesthetics, but rather riding them for years through all kinds of PvE and especially PvP adventures...
Here is
battle piggy in action
.
PS
My favorite mounts would actually be Tauren from WoW, if only the pre-launch idea of Plainsrunning (they would become their own mounts) wasn't scrapped!?
Crowfall
...

... or
Camelot Unchained
...?